Get control of your Sugar Cravings
Get control of your Sugar Cravings
How would it feel to be in control of your sugar cravings?
I know, you're fed up with feeling like shit. You know you're eating too much sugar but you can't seem to stop. You want to loose some weight and improve your health and you're great at white knuckling through a few weeks (or months) but one little slip up and boom, you're back to eating all the sugar. I get it, and I can help you. 
Just imagine for a moment, being at a party, having and enjoying one slice of chocolate brownie and being able to walk away and leave the rest of the desserts. 
Just imagine how you would feel! You'd feel amazing. You wouldn't feel sick.  You wouldn't be judging yourself or beating yourself up for not stopping and eating way to much. 
Just imagine enjoying your evening meal without needing to "have something sweet".
How much better would your body feel? 
How much better would you feel?
If you weren't feeling irritable from sugar, how would this effect how you show up to your family and friends?
This is so much more that just your sugar cravings. This is about becoming deliberate in your life and creating the life you want to live! 
I can teach you how to get control of your sugar cravings, get control of your weigh and get control of your life.
If you're ready in invest in your life and stop feeling like shit, book a free consultation with me today and we can make it happen. 
Not ready to invest to much money yet, I've got you. Sign up for The Sugar Free Academy, it's a 21 day program that teaches you the life changing skill of dealing with your sugar cravings and it's only £19!! 
We'll start on the 1st January 2023.
You get access to over 15 really short, powerful, on demand lessons, that will teach you the proven skills needed to get control of your cravings and reduce your sugar intake.
You'll receive daily emails containing affirmations to help re-wire your brain, along with easy challenges to help make you feel better physically, mentally and emotionally. 
 You'll have access to tools that will help you stay on tract which you can use for the rest of your life.
But most importantly, you'll come away with knowing how to deal with your sugar cravings so that they don't continue to rule your life.
All of this for ONLY £19! 
Sign up below.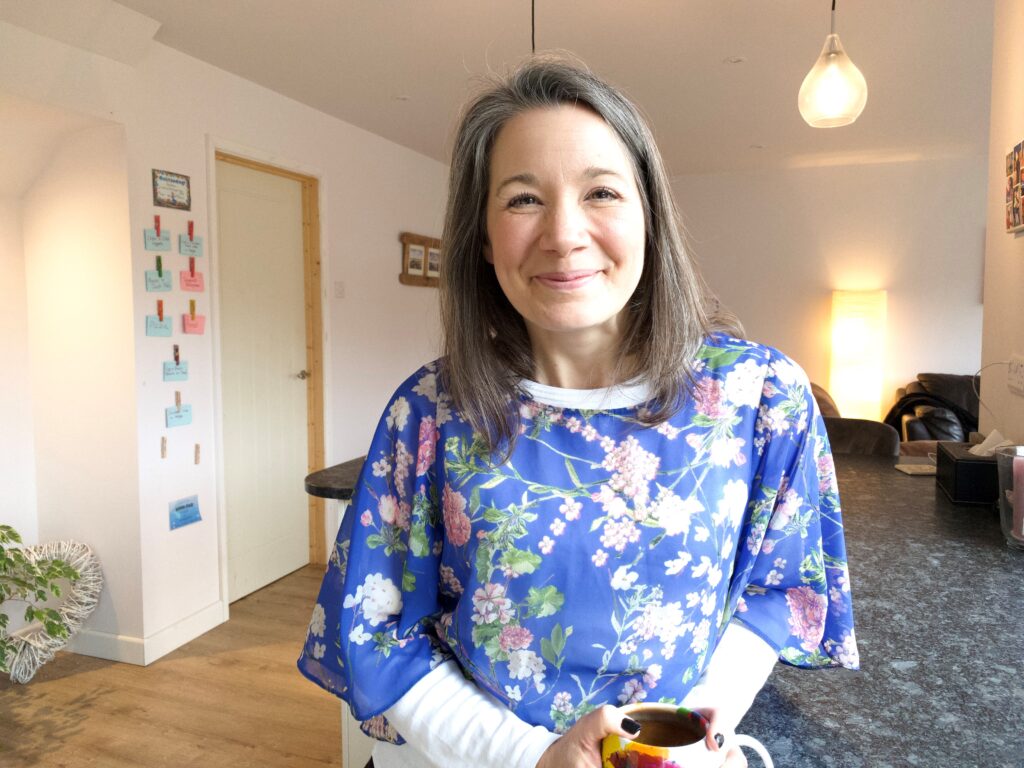 Don't want to spend any money, I've got that covered as well.
Watch my FREE lesson 'how to control your sugar cravings in 3 simple steps' to get you started, join my free Facebook group and sign up for my weekly email. You can do all of that below.
Sign up now by clicking the button below.
If you'd like to join my Facebook group just click the button below.
I'd also love to be able to send you emails to help inspire you on this journey. If you'd like to hear from me, please fill in the info below and click the button to submit.
Don't take my word for it. Here's what my clients say...
"Well what can I say. I have just finished my 6 sessions with Nicky and just over 2 stone down already. 
My mindset around food or anything in general has completely changed.
 I can see myself in the future and I know now I can do it too. 
Never felt this positive before knowing nobody else can do it only me.
 Thankyou for getting me to finally understand me! 
Can't wait to see what the future holds! 
10000% recommend"
"Sessions with Nicky are like catch ups with an old friend: you might laugh, you might cry and there is nothing too big or too small to talk about with her.
Nicky is so warm and welcoming – I never felt silly talking about anything and I always came away from every session with something I could apply in my life and something that will make a difference.
I feel like a different person on the inside and I now know how to manage some of my thoughts. It is like a breath of fresh air inside.
My friend once told me, 'Everyone needs an hour with Nicky Bevan' and it is so true. Give her an hour and let her show you how she can help you!"
"Sessions with Nicky have helped me make my own positive life changes which will last. 
Creating room to explore my full potential and change my own future one decision at a time.
This isn't a fad or quick fix but it's a life changer. 
Open honest non-judgmental exploration of who you REALLY are not what society or circumstances has told you you are"
"My whole life, I had been struggling with controlling my sugar addiction. And I knew so much about nutrition…I knew it was bad for me, and I would still binge-eat pastries. Working with Nicky has truly been the only thing that has helped me understand where my sugar craving come from, process my urges without having to rely on sugar, and enjoy my life in other ways. I have MORE enjoyment in my life now because I've kicked my sugar addiction — which is something that, just a few weeks ago before working with Nicky, I hardly would have believed. Thank you Nicky!
"
"I am so pleased that I took the plunge and signed up to Nicky's coaching sessions.  
Initially I had seen how much it had benefited a friend and really wanted to make changes in my own life.  
Nicky has helped me to completely change my thoughts about a variety of things which I felt were holding me back on a daily basis.  
This change in mindset has given me the ability to help control my mind and the feelings associated with various situations.  
I have really enjoyed the sessions and have been successful in setting goals to loose weight, regularly exercise and budget with finances. 
Nicky is great to work with, her friendly manner made me feel relaxed and comfortable whilst we discussed a wide range of topics.  
She really has made a huge difference to my life and I plan to continue to work with her for as long as possible."
Would you like to know more?
No problem.
This work won't be like anything you've ever done before.
As a Mind Management Coach, I am going to teach you the emotional tools you need in order to get control of your sugar cravings.
This isn't a quick fix.
And, at times, not easy.
You are going to start to learn how to deal with and process your emotions instead of avoiding them and relying on sugar to try and make you 'feel better'.
Have you noticed how this isn't actually working?
You've been eating sugar, I'm guessing for a number of years, thinking it will make you 'feel better', only to find yourself here, looking at my website not feeling 'better'?
You're not alone.
I've been where you are.
If I can get control of my sugar cravings so can you!
My free lesson is a great place to start because it will give you understanding of why you crave all the sugar.
This understanding alone is powerful.
It also teaches you 3 really simple steps which you can start using today.
It's only 13 minutes so you've got time to watch it.
To actually make a difference, sign up to The Sugar Free Academy and have a go at doing the work.
BUT, if you've had enough and you're ready to change, book in that free consultation and let's have a chat.
Click the button below to join my Facebook group.
Free Lesson - How to control your sugar cravings in 3 simple steps!